1) Personal Narrative:
outline
, rough draft,
checklist
, final copy- respond to prompt, full page minimum- all 4 papers should be stapled together.
​2) Rikki Tikki Tavi
vocab/background
​
3) Rikki Tikki Tavi comprehnsion questions pg. 93 1-3 and #6
4) Rikki Tikki Tavi
characterization
and plot pyramid DUE 10/13
Powered by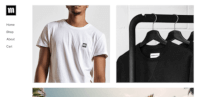 Create your own unique website with customizable templates.